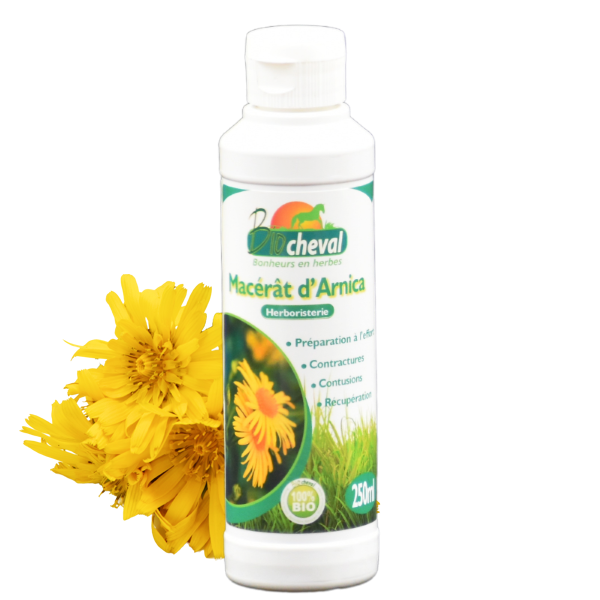 Arnica macerate
Relaxing and soothing massage oil for the care of highly stressed muscles and the natural attenuation of bruises. Arnica flowers macerated in sesame oil. 100% organic. External use only.
Livraison gratuite
En France à partir de 75 € d'achats
Paiement sécurisé
Paiement en ligne 100% sécurisé
Garantie satisfaction
Retours gratuits pendant 30 jours
Service client
Du lundi au vendredi de 9h à 18h
- Benefits of the arnica in external.
The macerate of arnica is traditionally used for the current care of the equids: muscular pains and contusions without gravity.
Its relaxing and alleviating action contributes to the maintenance of a good muscular flexibility. Its fluid texture allows comfortable movements for the horse since it does not stick to the hair. These qualities make it a remarkable massage oil that constitutes an excellent base for the dilution of essential oils.
We select flowers whose quality allows to benefit from all the known benefits of arnica. We have chosen sesame oil as a support because it preserves the elasticity of the skin and allows the penetration of the active ingredients to the hypodermis, the muscles and the synovium.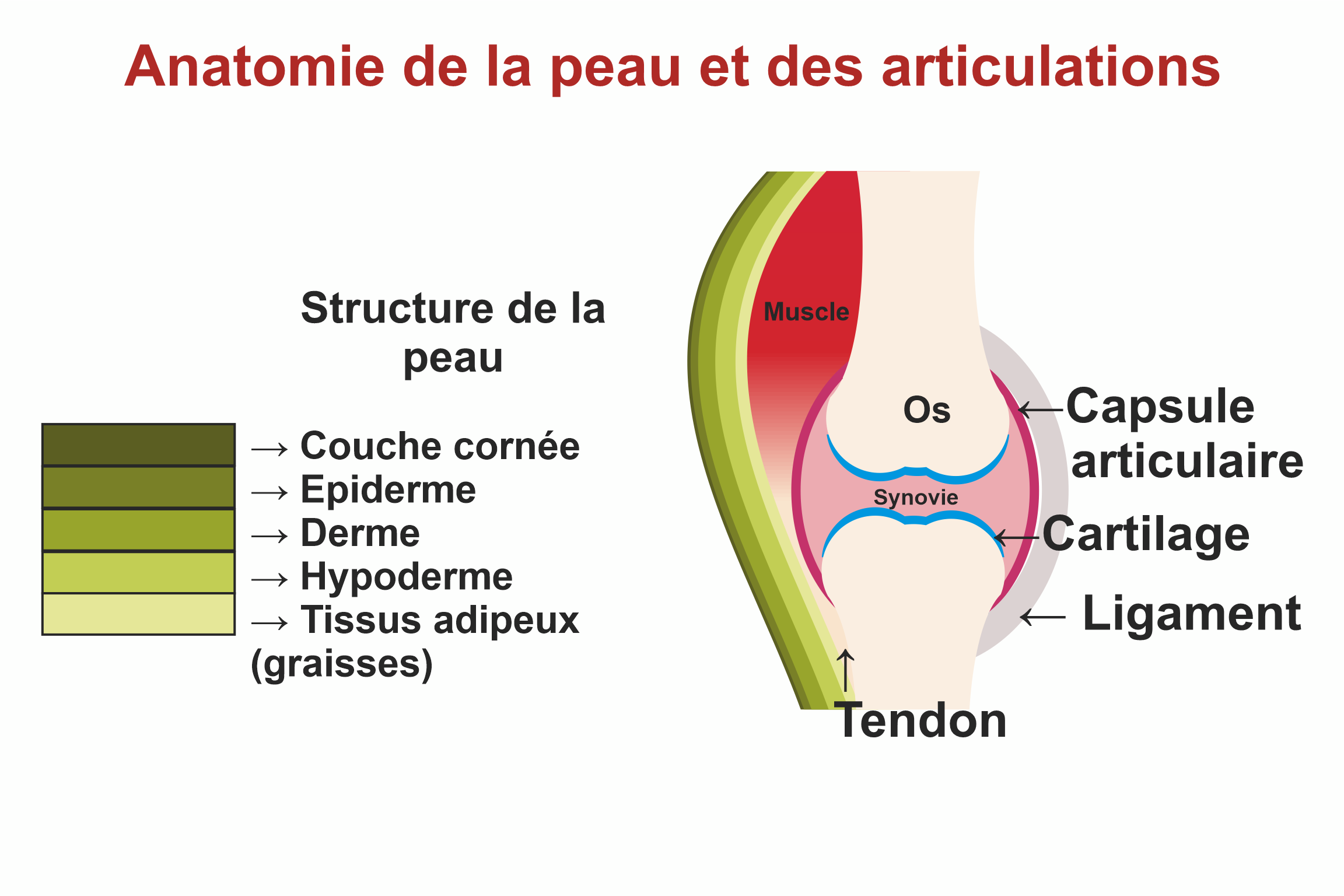 Diagram of the structure of the tissues at the level of the joints. Not all vegetable oils have the same degree of penetration. Thus, the choice of the carrier oil will vary according to the use of the macerate: skin care or massage oil.
- The interest of massage for the horse.
→ It is an excellent opportunity to detect any discomfort or contractures.
→ The horse finds more pleasure and well-being in the interaction with its rider/caretaker, which facilitates care and work sessions.
→ Finally, preventing soreness allows the horse to retain pleasant memories of the sessions with its rider.
- Composition:
Flowers of arnica* macerated in sesame vegetable oil*.
The preparation obtained is filtered to eliminate the fragments of flowers and conditioned without addition of additive.
*100 % of the composition comes from organic agriculture or from wild harvesting controlled for a use in organic production.
The formation of a cloudy deposit in the oil is quite normal.
-
Precautions for use:
→ External use only.
→ Massage thoroughly dry areas so that the oil can penetrate properly.
→ Store away from light, frost and moisture.
At low temperatures, the oil will have a solid consistency making it less convenient to use. Simply place the bottle at room temperature and it will return to its liquid texture
→ Oily macerate and sun exposure.
Arnica is a plant that can cause increased UV (sun) sensitivity in the treated areas. However, we reduce this risk by using sesame oil, which filters some of the UV rays.
It is always preferable to apply a treatment outside of the hours of strong sunlight. If the oil is applied during the day to a horse living in the paddock / meadow, try a small area the first time.
- Presentation
Bottle of 500 ml of oily macerate of arnica.
Data sheet
Compositions

Vegetable oils

% Of the product from organic farming:

100%

Main action:

Locomotion

Form

Liquid
Specific references
ean13

3700717509250
2 other products in the same category: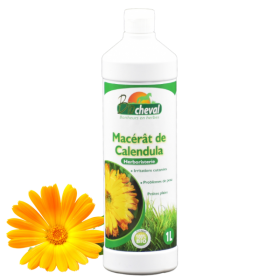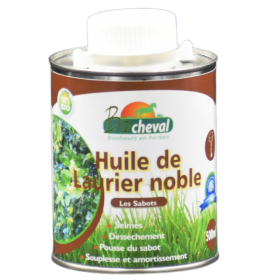 Customer ratings and reviews
Reviews
By
(SAINT URBAIN, France) on 02 Apr 2022 (
Arnica macerate
) :
Top produit
Super odeur
Facile d utilisation en massage
Top
Report abuse