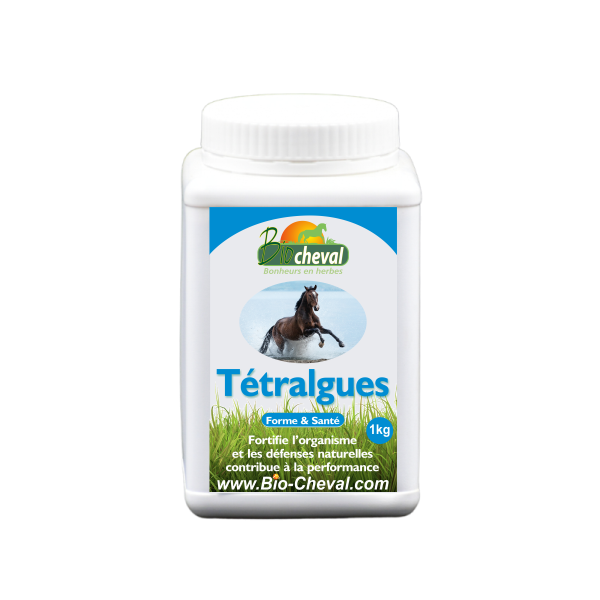 copy of Trio d'Algues Bio
Seaweed mix

Fucus, Spirulina and Lithothamnium Organic

Use

Equine supplement for horses
with high mineral requirements.

Regulatory name, according to the European Commission regulation n°767/2009: complementary feed.

Animals concerned

Packaging

1kg resealable jar
- DELIVERY TIME: Your parcel is delivered the same day or the next day to the carrier (except on weekends for Colissimo / Chronopost and on Sunday-Monday for Mondial Relay) to guarantee a fast delivery
See below on the page
- TO FIND OUT MORE: Access a detailed description of the product.
- SIMILAR PRODUCTS : Discover products in the same category that may interest you.
Some of the plants used in this product are available in the "Herbalism" section of the site.
- ANY QUESTIONS? The FAQ block will give you access to the most frequently asked questions
- OPINION : Get a better idea of the product thanks to the opinions of people who have already used it.
Livraison gratuite
En France à partir de 75 € d'achats
Paiement sécurisé
Paiement en ligne 100% sécurisé
Garantie satisfaction
Retours gratuits pendant 30 jours
Service client
Du lundi au vendredi de 9h à 18h
Complementary food for horses.
This mixture of organic algae is added to the ration of horses, donkeys and ponies whose mineral needs are important:
Growth, Sport, Breeding, Convalescence.
Composition
Lithothamnium Lithothamnium calcareum - Spirulina Arthrospira platensis - Fucus vesiculosus
100% of this composition comes from certified organic harvests
Presentation:
1kg jar with spoon.
Conservation:
Close the jar well after each use to preserve the product from humidity.
The seaweed must remain dry.
Data sheet
Compositions

Dried seaweed

% Of the product from organic farming:

75%

Main action:

Health and Fitness

Secondary action:

Performance

Other action

Skin and hair
Specific references
ean13

3700717504125
You might also like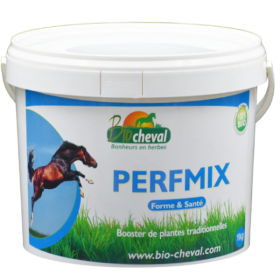 10 other products in the same category:


Can we combine several Bio-Cheval supplements?

It is quite possible to give several products simultaneously.

- It is preferable in this case to give the plants in several times to promote the effectiveness and reduce the risks of waste. Nevertheless, if you can only give the dose of plants in one go, it is not very serious.

- You should avoid giving each mixture every other day as this will make them much less useful. 

Two special cases:  

- It is not recommended to give full doses if you combine several products with seaweed. That could cause an overdose of iodine. Example: Podomix + Lactamix 

- If you buy a pure plant and a mixture of plants, it is necessary to make sure that the pure plant does not already appear in the composition of the mixture. 



Faut-il donner les plantes en cure ou à l'année ?