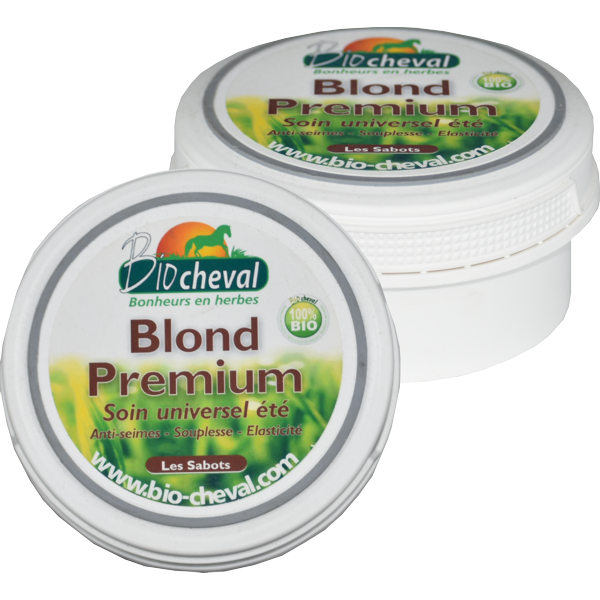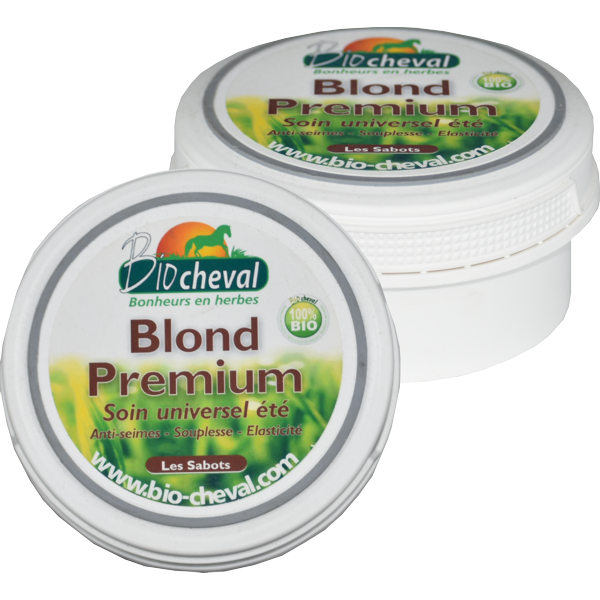 Baume nourrissant pour sabot
Resistance and flexibility of the horn
This blond ointment is a natural care for equine hooves
Particularly suitable for the summer season. It can also be applied as a crown, to give the foot the benefit of all the virtues of the noble laurel oil.
Composition :
Shea butter, Thyme honey, Noble Laurel oil, Beeswax, Tea Tree essential oil. 100% organic ingredients
This balm is a high quality care 100% natural, 100% Organic. It moisturizes, nourishes and protects the hoof.
Livraison gratuite
En France à partir de 75 € d'achats
Paiement sécurisé
Paiement en ligne 100% sécurisé
Garantie satisfaction
Retours gratuits pendant 30 jours
Service client
Du lundi au vendredi de 9h à 18h
The nourishing balm :
- Penetrates, moisturizes and nourishes the hoof in depth.
- Stimulates the growth of the foot.
- Treats or prevents the drying out of the hoof wall.
- Has an antimicrobial action for a good hygiene of the fork.
Composition:
- Shea butter rich in vitamin A nourishes the foot in depth, protects it and promotes growth.
- The honey of thyme thus prevents the rotting of the fork by taking part in the hygiene of the hoof and by preserving it from an excess of moisture. It is also a natural emollient: it gives the hoof an excellent suppleness and elasticity, thus preventing seimes or other lesions due to too hard or not very elastic hooves.
-Laurel oil accelerates the growth of the hoof and improves its quality: it prevents the drying out and the formation of seimes.
- Beeswax protects the hoof wall, ensures a shiny effect and retains moisture
- Finally, the essential oil of Tea Tree allows a good hygiene of the fork.
Ingredients:
Shea butter, Laurel macerate, Beeswax, Honey, Essential oils
These components are all resulting from the organic farming.
Conditioning :
Jar of 500ml
Close the jar after use to preserve the product from humidity.
Préparer le produit de votre équidé avec le plus grand soin
Tous les produits sont conditionnés dans des contenants étanches et opaques adaptés pour le stockage sécurisé des denrées alimentaires sensibles à l'humidité et à la lumière. 
Utiliser des matières premières végétales non altérées
Les usages traditionnels des plantes dites aromatiques et médicinales s'appuient sur une expérience datant d'avant l'utilisation des pesticides. Pour garantir les propriétés de chaque plante, nous n'utilisons que des ingrédients garantis sans traitements chimiques. Et ce indépendamment des exigences de tout label, simplement parce que nous croyons sincèrement que cela rend nos produits meilleurs. 
Préparer des compléments de qualité en bannissant les sous-produits
Nous utilisons les parties des plantes riches en actif. Ainsi, vous pourrez, si vous connaissez un peu les plantes, reconnaître aisément la fleur de camomille, la feuille de ginkgo biloba ou encore les fleurs de souci.
Garantir votre satisfaction
Nous sommes convaincus par l'efficacité de nos produits et nous nous engageons à vous les rembourser si vous n'en êtes pas satisfait(e). 
Témoigner du plus grand sérieux concernant les expéditions
Les produits sont stockés dans un local climatisé avant d'être emballés avec soin et envoyés dans les plus brefs délais. Nous sommes fiers de proposer des expéditions dont la rapidité surprend souvent.
Maintenir des prix stables et accessibles
Malgré le coût largement supérieur des ingrédients biologiques, nous avons la satisfaction de vous proposer des tarifs comparables à ceux des produits conventionnels. Les efforts importants de gestion que cela nous demande sont récompensés par les avis positifs que nous recevons à propos du rapport qualité-prix et efficacité-prix des produits. 
Rendre notre impact le plus bénéfique possible
Toute la production se fait depuis toujours chez nous dans le plus grand respect de l'humain et de la nature.
🐓 La majorité des ingrédients sont issus de France, en garantissant le maintien de la biodiversité, les conditions de travail et une rémunération juste des travailleurs. 
🌍 Concernant les ingrédients en provenance de l'étranger, des certifications sévères nous garantissent aussi bien la sécurité des ingrédients que le respect des employés. 
🌱 La filière biologique est une de celles qui offre des rémunérations les plus satisfaisantes aux agriculteurs. 
🐝 En ce qui concerne l'environnement, l'agriculture et la cueillette biologique favorise le maintien des espèces végétales locales et protège la faune locale puisqu'elle n'implique pas de traitements chimiques. 
♻️ Au niveau des emballages, nous utilisons depuis toujours du plastique recyclable. Nos choix de packaging ont été confirmés récemment par l'expert en gestion environnementale des déchets auquel nous avons fait appel.
Data sheet
Compositions

Vegetable oils and butters, Natural ingredients

% Of the product from organic farming:

100%

Main action:

Clogs

Form

Cream
Specific references
ean13

3700717502039
You might also like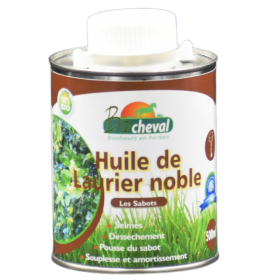 Customer ratings and reviews
Reviews
By
(CALVIAC-EN-PERIGORD, France) on 16 Sep 2023 (
Baume nourrissant pour sabot
) :
The customer has rated the product but has not posted a review, or the review is pending moderation
By
(GROIX, France) on 28 Jan 2023 (
Baume nourrissant pour sabot
) :
The customer has rated the product but has not posted a review, or the review is pending moderation
By
(Aix en provence, France) on 05 May 2022 (
Baume nourrissant pour sabot
) :
By
(ILE DE BATZ, France) on 11 Sep 2021 (
Baume nourrissant pour sabot
) :
bon produit
baume à l'odeur agréable et bien pénétrant qui laisse la corne du sabot souple pour plusieurs jours. Je recommande
Report abuse
By
(PERRUSSON, France) on 21 Sep 2019 (
Baume nourrissant pour sabot
) :
Blond Premium
j 'apprécie que ce produit ne contienne pas de paraffine.
Il est de bonne qualité et pénètre sans laisser une couche collante.

Report abuse
6 other products in the same category: