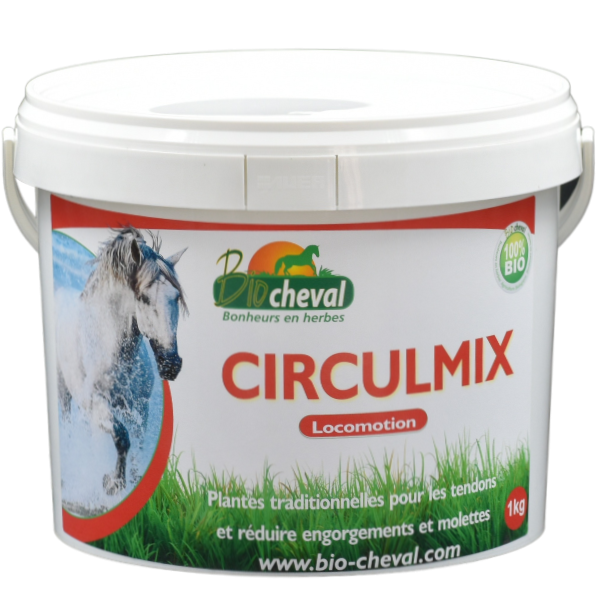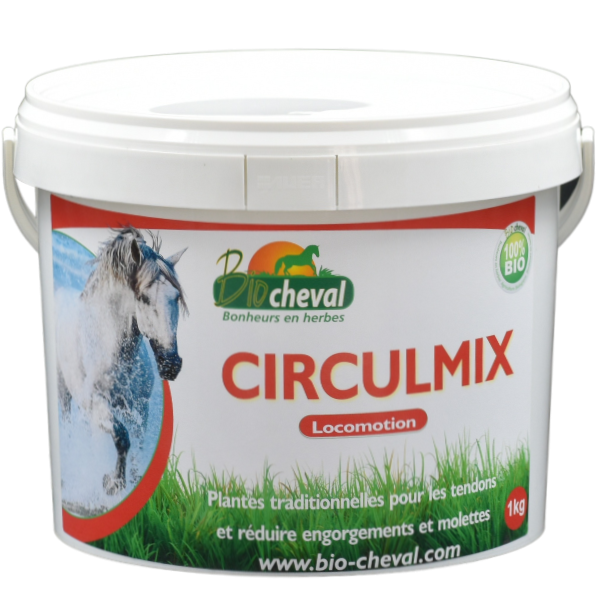 Circulmix - Organic - Engorgements
Engorgements and knobs - Nutritional support
Circulmix is a complementary feed based on organic plants. It is intended to support the circulation of horses affected by frequent engorgements
Composition
Ash, Sweet Clover, Red Vine, Burdock, Birch, Horse Chestnut, Ginkgo, Blueberry
Livraison gratuite
En France à partir de 75 € d'achats
Paiement sécurisé
Paiement en ligne 100% sécurisé
Garantie satisfaction
Retours gratuits pendant 30 jours
Service client
Du lundi au vendredi de 9h à 18h
Complementary feed: Support for horses prone to congestion
Directions for use
Give the plants alone or in the ration
10g per day for 100kg
That is 50g / Day for an average horse
Conservation
Close the bucket well after each use to preserve the product from humidity.
The plants must be dry and have a pleasant smell.
Store in the shade, frost free
Data sheet
Compositions

Dried plants

% Of the product from organic farming:

100%

Main action:

Locomotion

Secondary action:

Health and Fitness
You might also like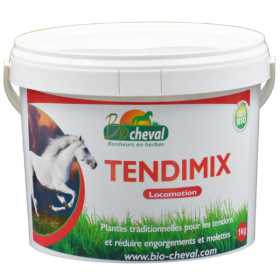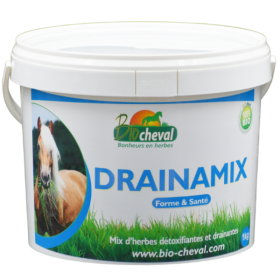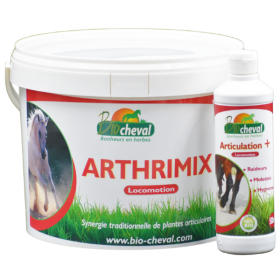 10 other products in the same category:


Can we combine several Bio-Cheval supplements?

It is quite possible to give several products simultaneously.

- It is preferable in this case to give the plants in several times to promote the effectiveness and reduce the risks of waste. Nevertheless, if you can only give the dose of plants in one go, it is not very serious.

- You should avoid giving each mixture every other day as this will make them much less useful. 

Two special cases:  

- It is not recommended to give full doses if you combine several products with seaweed. That could cause an overdose of iodine. Example: Podomix + Lactamix 

- If you buy a pure plant and a mixture of plants, it is necessary to make sure that the pure plant does not already appear in the composition of the mixture. 



Faut-il donner les plantes en cure ou à l'année ?
Customer ratings and reviews
Reviews
By
(Thionville, France) on 05 Apr 2022 (
Circulmix - Organic - Engorgements
) :
Super
Je recommande je l'ai utilisé sur ma jument pendant une lymphangite et j'ai clairement vue les effets !
Report abuse